About Varat Enterprises

Varat Enterprises offers products, services, and education in research, design, technology, product prototyping, consulting, + machining!
Headquartered in Austin, TX
Our Mission
Varat Enterprises aims to inspire sustainable solutions and detailed design through the use of technology, innovation, + education! Utilizing experts in laser technology and skillful design methods allows VE to facilitate growth + innovation in our home base of Austin, Texas and beyond!
Core Values
Integrity: Operating with honesty, transparency, and ethical behavior in all interactions, both internal and external. This pillar builds trust among employees, customers, and partners.
Innovation: Encouraging a culture of creativity and adaptability, where employees are empowered to generate new ideas, embrace change, and find innovative solutions to challenges.
Sustainability and Social Responsibility: Taking proactive steps to minimize the company's environmental impact, contribute positively to society, and operate ethically in line with social and environmental values.
Equity and Inclusion: Committing to creating an inclusive environment that values and respects the diverse backgrounds, experiences, and perspectives of all individuals, regardless of race, gender, sexual orientation, or other identities.
Adaptability: Being flexible and open to change in order to respond effectively to market shifts, technological advancements, and evolving customer needs.
Teamwork and Collaboration: Fostering an environment where teamwork and collaboration are valued, and where employees are encouraged to share knowledge, support each other, and work together toward common goals.
Continuous Learning: Encouraging a culture of ongoing learning and personal development, both for individuals and the organization as a whole. Embracing new knowledge and skills is essential in a rapidly changing business landscape.
Our Clients
We cater to a wide range of clients across various industries, including but not limited to:
Research + Development Centers
Prototyping + Product Development Companies
Architecture + Interior Design Firms
Medical and Healthcare Institutions
Government Systems + Organizations
Textile Design + Development
Partners
Asmbly Makerspace
Asmbly
is Austin's largest nonprofit maker space. 
Our mission is to enrich Austin's creative maker community by providing a top notch creative space with tools and educational opportunities in a multidisciplinary, inviting, and member-focused setting.  As an educational nonprofit, we will continue to expand class offerings to both our members and the community at large. Jordan Varat, Founder and CEO of Varat Enterprises, also serves as the Director of Outreach for Asmbly Makerspace leading partnerships and more. Jordan also teaches several classes and helps lead the Entrepreneur Lab at Asmbly. 
Math Happens Foundation
Founded in the fall of 2014 by Lauren and 

Philip 

Siegel, MathHappens has been exploring ideas, options, strategies and partnerships to bring math into community conversations here in Austin, elsewhere in Texas, and in Minnesota, Wisconsin, North Carolina, Georgia, New York, California and more.
Math Happens aims to
 p
romote math literacy by creating and distributing math models and supporting development of mathematical learning experiences outside of the classroom in our public places and spaces. We have a permanent MathHappens Math Room in partnership with the
Austin Nature and Science Center
, a MathHappens@
Explora
center in Albuquerque, NM, a Math Station at
Millenium
 in Austin, TX. 
Varat Enterprises provides Math Happens with laser operation, instruction, demonstrations, and tours. This year Jordan has hosted laser demonstrations @ Math Happens for Google, Math Teacher's Circle, 
School for the Driven

Austin School for the Driven exists to awaken and encourage project based obsession in students. Here we blur the line between family, community and school. Obsessive students learn to collaborate with other students and community members, and in doing so, they develop social skills too. Interesting, inspiring adults frequently visit the school and work adjacent to our students, side by side. 
Driven is public benefit corporation serving 5th students age 9-13 years old. Driven is based inside a 3,000ft² Makerspace attached to a private commercial kitchen. Students cook real food to feed themselves and others, as well as understand the metallurgy behind the fork and knife they make in the forge. Geography, literature, art, coding, philosophy, astronomy and two hour STEAM blocks. Multi-year long term projects that are truly potential realized. 
Driven provides unique environment of experiential learning, the hacker mindset, and outdoor education that is curated by community. Varat Enterprises is happy to support the Austin School for the Driven + it's students, events, and programs!
Cambria Labs
Cambria Labs is an innovation lab and rapid product prototyping center based out of Medellin, Columbia and Austin, TX. Cambria Labs offers physical products as well as software-as-a-service & mobile apps. 
Portfolio
Welcome to my portfolio, a curated collection of my creative endeavors and professional achievements. Through an intentional blend of innovative design and creative functionality, I aim to complete each project strategically and efficiently.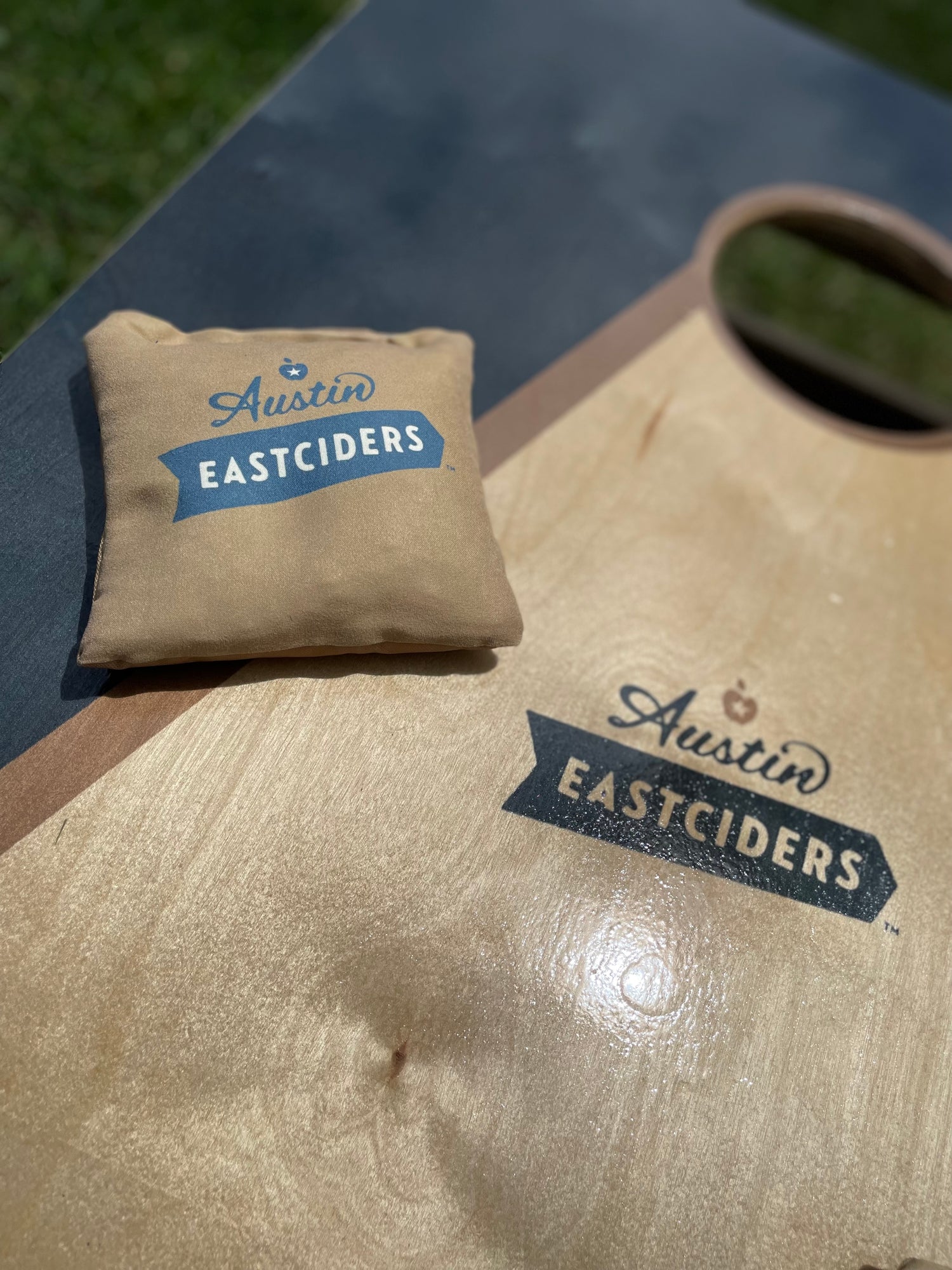 Austin Eastciders Custom Corn Hole Boards + Bags Set
We produced this custom corn hole board and bag set for Austin Eastciders' 10 Year Anniversary Party. Partnering with and supporting local Austin businesses is an important pillar of our work. Cheers to 10 years Austin Eastciders! 
Order Request
Austin Woman Magazine's Women's Way Business Awards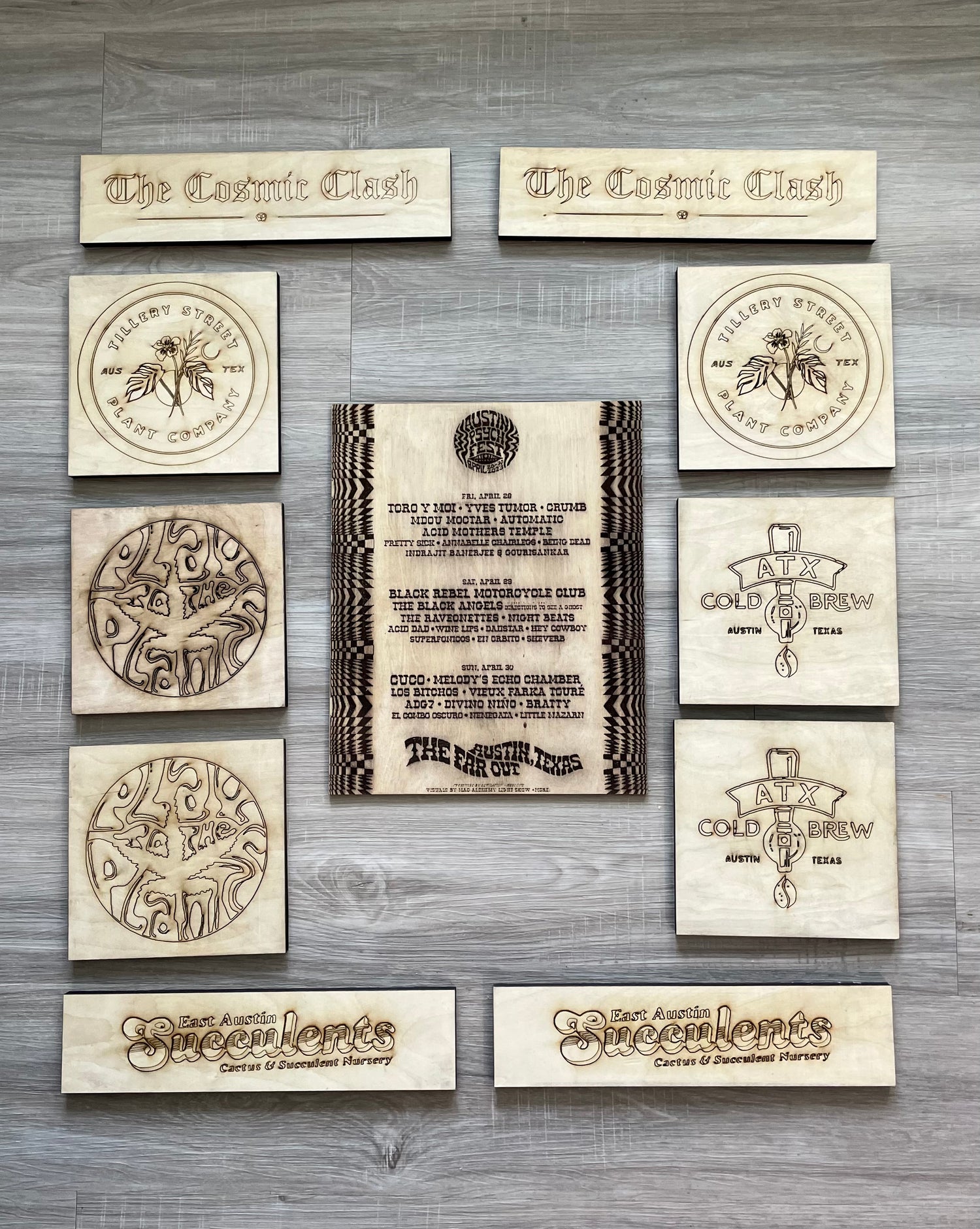 Austin Psych Fest Custom Signage
Austin Psych Festival celebrated their 15th Anniversary this year, and we developed custom sponsor logos and a custom image burn of the festival flyer for the event! 
Custom Signage