Innovation Lab
VE's Innovation Lab exists to encourage creativity, experimentation, and collaboration to drive forward-thinking initiatives, inventive strategies, and sustainable solutions.
Our Innovation Lab offers companies a dedicated space and framework to foster creativity, experimentation, and the development of new ideas, products, services, and processes.The Innovation Lab can be broken down into several stages:
Stage 1: Idea Generation
The goal of idea generation is to generate a wide range of ideas that can be further evaluated and developed. It is often the first step in the innovation process, providing a foundation for problem-solving, product development, or business strategy.
The ultimate aim is to generate a pool of potential ideas from which the most promising and innovative ones can be selected and developed further. These ideas can then be tested, prototyped, and implemented as solutions or opportunities for growth, improvement, or innovation within an organization or context.

Stage 2: Incubation and Further Development
The stage where promising ideas or projects are selected and nurtured to transform them into viable products, services, or business ventures.
Stage 3: Research Lab
Conducting scientific research and exploration to generate new knowledge, insights, and discoveries. It is a stage where researchers and scientists within the lab engage in systematic investigation and experimentation to explore potential solutions, validate concepts, or gain a deeper understanding of a particular problem or area of interest.
Stage 4: Product Prototyping
The process of creating a physical or digital representation of a product idea or concept. It involves constructing a working model or a scaled-down version of the product to test its functionality, design, and usability before moving into full-scale production. Prototyping helps in evaluating and refining the product design, identifying potential issues or improvements, and gathering feedback from stakeholders and potential users.
Stage 5: Industry + Ecosystem Engagement
We actively engage with external partners, startups, academia, and industry experts to foster collaboration, stay connected with emerging trends, and leverage external expertise.
________________________________________________________________________
Purpose
We aim to serve companies, nonprofits, and government systems with the tools, technologies, and teams necessary to develop a product prototype from ideation to version 1 product prototype. We also pledge to serve other entrepreneurial communities and efforts through shared knowledge, education, and special interest groups. 
Please Contact Us to request more information about product prototyping + our innovation lab! 
Entrepreneur Special Interest Group @ Asmbly Makerspace
Every 3rd Thursday @7pm at Asmbly Makerspace we host our Entrepreneur Special Interest Group where we discuss different topics related to Entrepreneurship, provide business critiques + in person feedback from the entrepreneur community, and critically think through common issues entrepreneurs face. Join us to engage with a friendly community of driven, innovative entrepreneurs! 
Portfolio
Welcome to my portfolio, a curated collection of my creative endeavors and professional achievements. Through an intentional blend of innovative design and creative functionality, I aim to complete each project strategically and efficiently.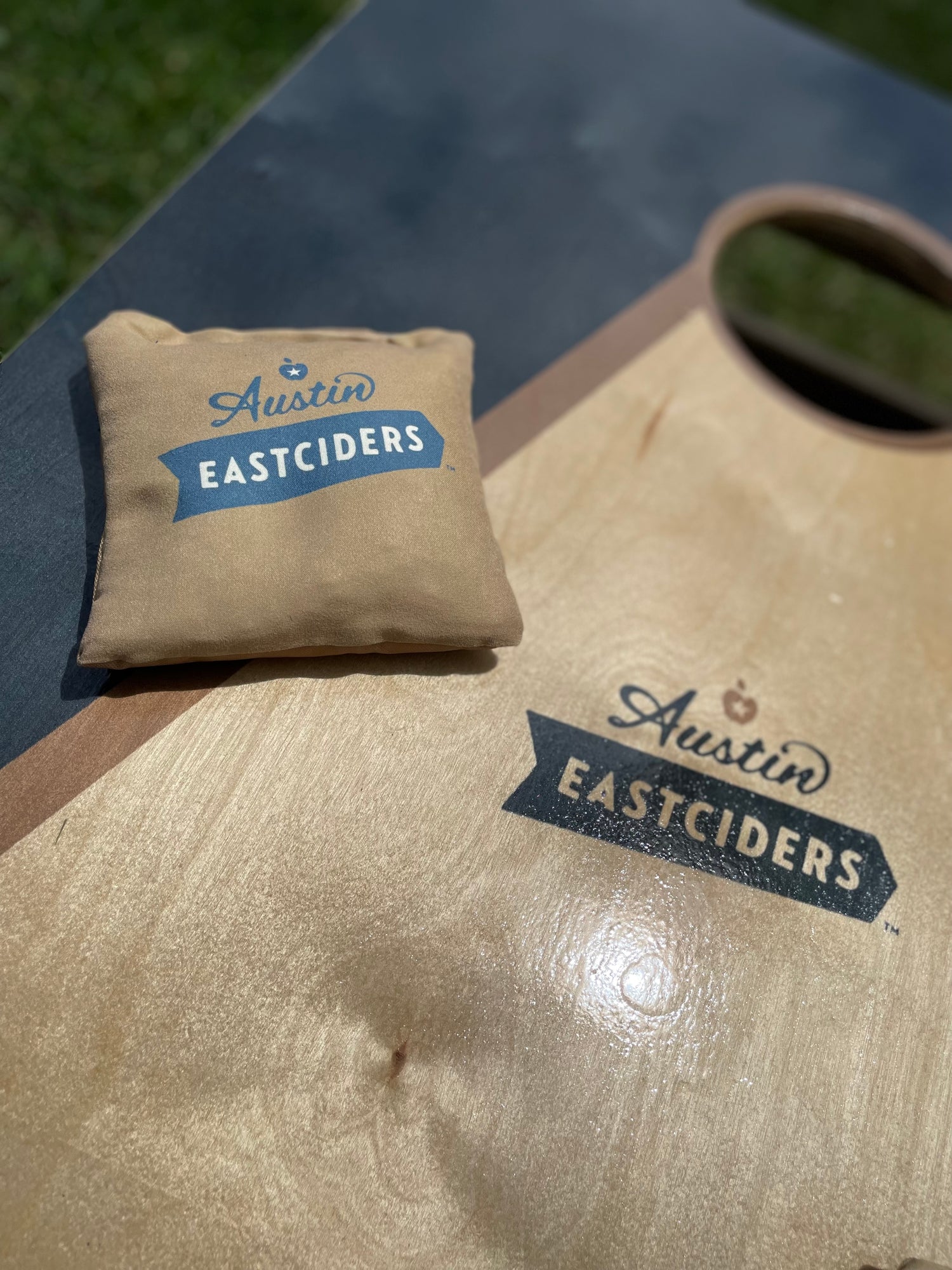 Austin Eastciders Custom Corn Hole Boards + Bags Set
We produced this custom corn hole board and bag set for Austin Eastciders' 10 Year Anniversary Party. Partnering with and supporting local Austin businesses is an important pillar of our work. Cheers to 10 years Austin Eastciders! 
Order Request
Austin Woman Magazine's Women's Way Business Awards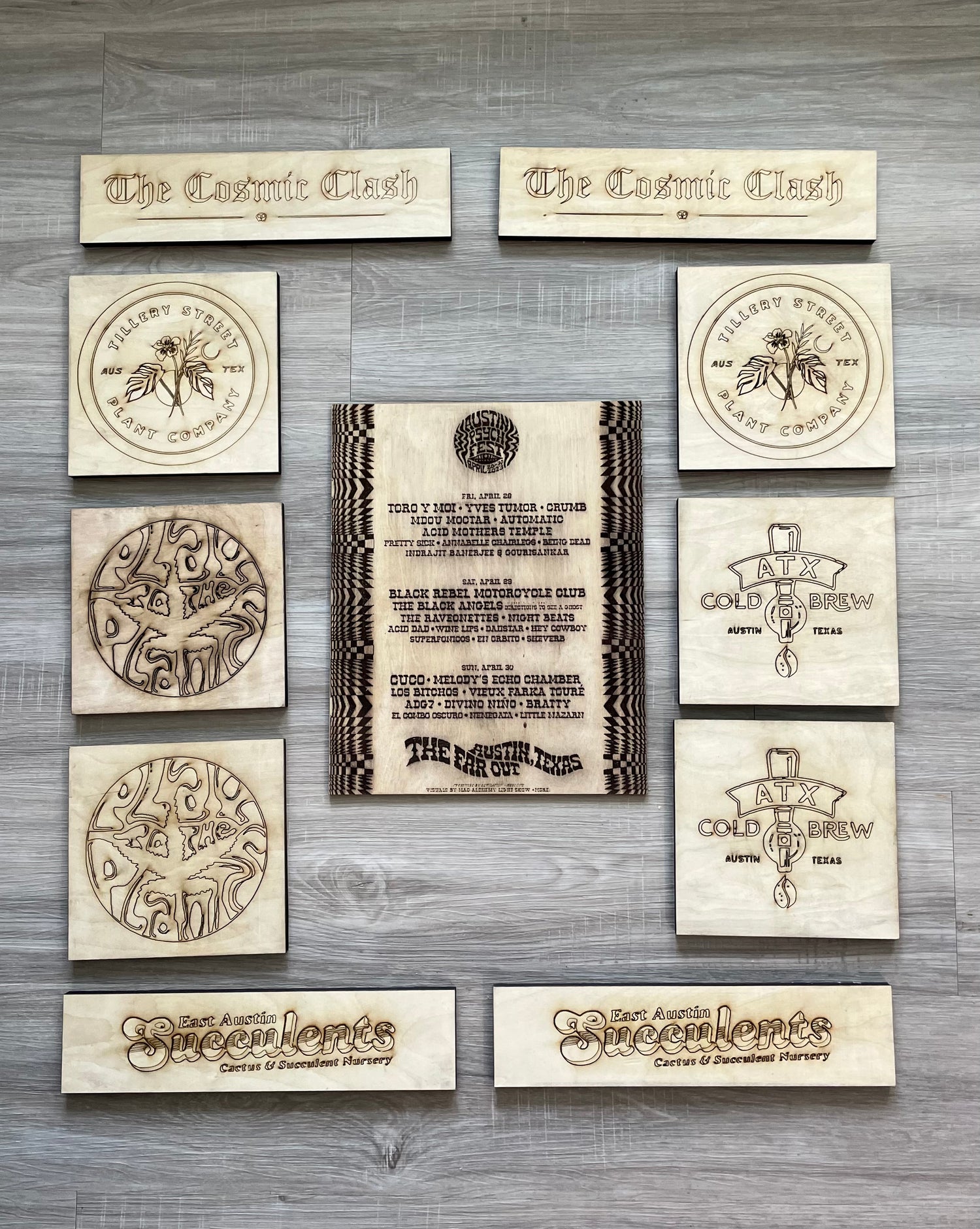 Austin Psych Fest Custom Signage
Austin Psych Festival celebrated their 15th Anniversary this year, and we developed custom sponsor logos and a custom image burn of the festival flyer for the event! 
Custom Signage