Education
Empowerment + autonomy through
education

in a Makerspace

Education in a makerspace fosters a learner-centered and active learning approach, empowering students to become creators, innovators, and problem-solvers. It prepares them for the demands of a rapidly changing world and equips them with the skills and mindset necessary for lifelong learning and success. 
Education Offerings
Asmbly Classes
Teaching classes at Asmbly Makerspace is one of the ways VE is able to educate the community on laser technology and other machines. Current classes offered by our instructor include Big Lasers (150 -200 watts), Small Lasers (50 - 100 watts), Engraving Round Materials w/ Rotary Tool, Sublimation Printing, + Vinyl Cutting.
Visit Asmbly Classes to see full class details + learn about other classes offered at the Makerspace!
Off-site Education 
Our experts go off-site and educate various teams, students, and staffs on personal, university, or company lasers. We educate on laser cutting, etching, design software, and more. 
Mentor Series
 Pair with an expert and get 1-on-1 instruction on a specific project request or area of interest. You will be guided through your project of choice and taught how to achieve a safe and efficient workflow. 
Portfolio
Welcome to my portfolio, a curated collection of my creative endeavors and professional achievements. Through an intentional blend of innovative design and creative functionality, I aim to complete each project strategically and efficiently.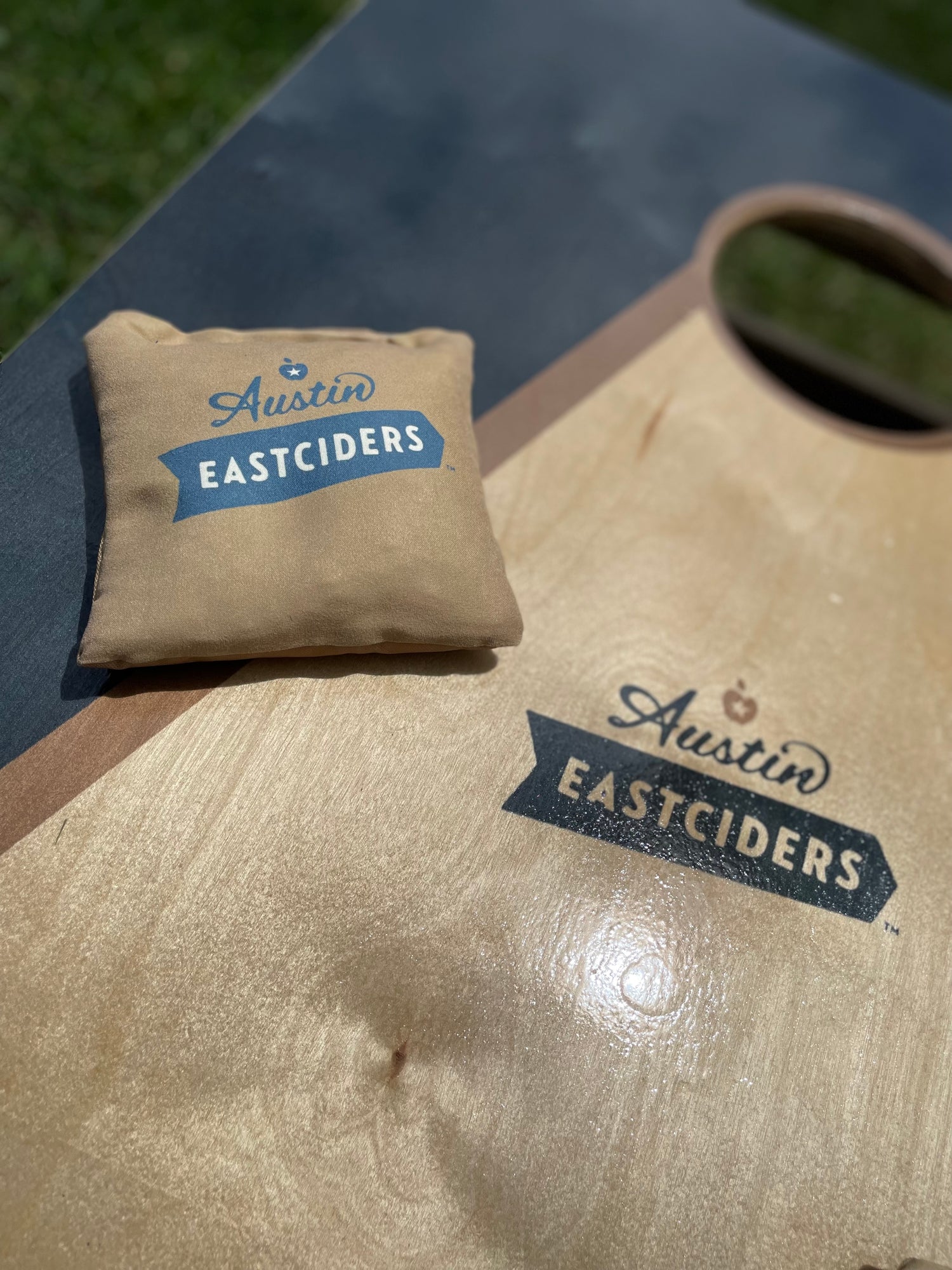 Austin Eastciders Custom Corn Hole Boards + Bags Set
We produced this custom corn hole board and bag set for Austin Eastciders' 10 Year Anniversary Party. Partnering with and supporting local Austin businesses is an important pillar of our work. Cheers to 10 years Austin Eastciders! 
Order Request
Austin Woman Magazine's Women's Way Business Awards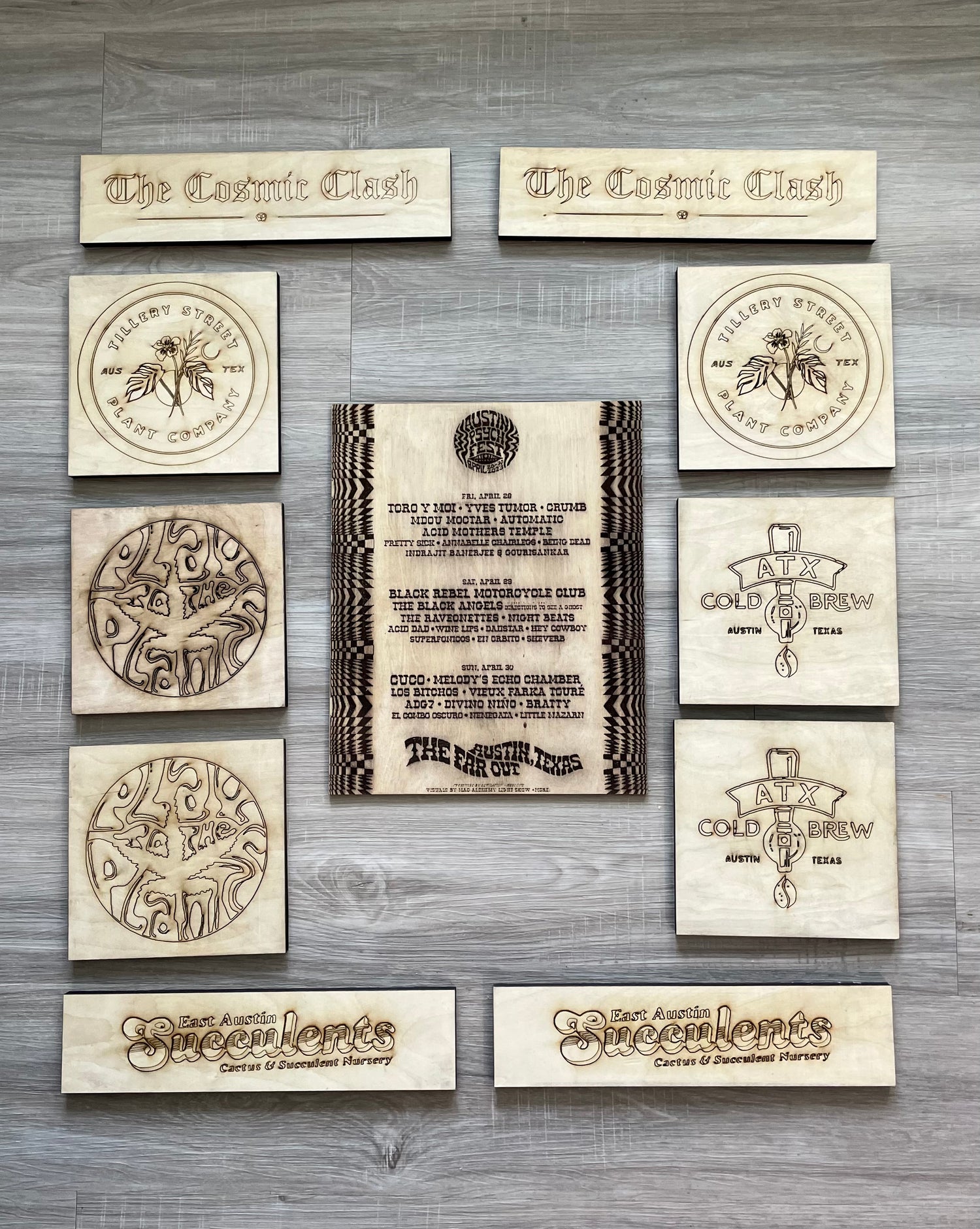 Austin Psych Fest Custom Signage
Austin Psych Festival celebrated their 15th Anniversary this year, and we developed custom sponsor logos and a custom image burn of the festival flyer for the event! 
Custom Signage