Custom Orders
VE specializes in custom, production, and wholesale orders. 
No order minimum allows small, local businesses a way to customize their own materials and merchandise! 
Custom Order Highlight
Wedding Table #'s 
These table numbers were customized by VE for a wedding in Napa, CA. The couple included the names of their favorite restaurants on each table number, giving guests a look into their lives together with this foodie flare! The couple's wedding stationary designer left the following review after we fulfilled this custom order:
"You are now my go to for all things engraving! You were the best to work with! I was so nervous because I had never done table numbers like that before and you made it a breeze!"
Please reach out to jordan@varatenterprises.com or fill out the form on our Contact Us page to inquire more about custom orders.
Portfolio
Welcome to my portfolio, a curated collection of my creative endeavors and professional achievements. Through an intentional blend of innovative design and creative functionality, I aim to complete each project strategically and efficiently.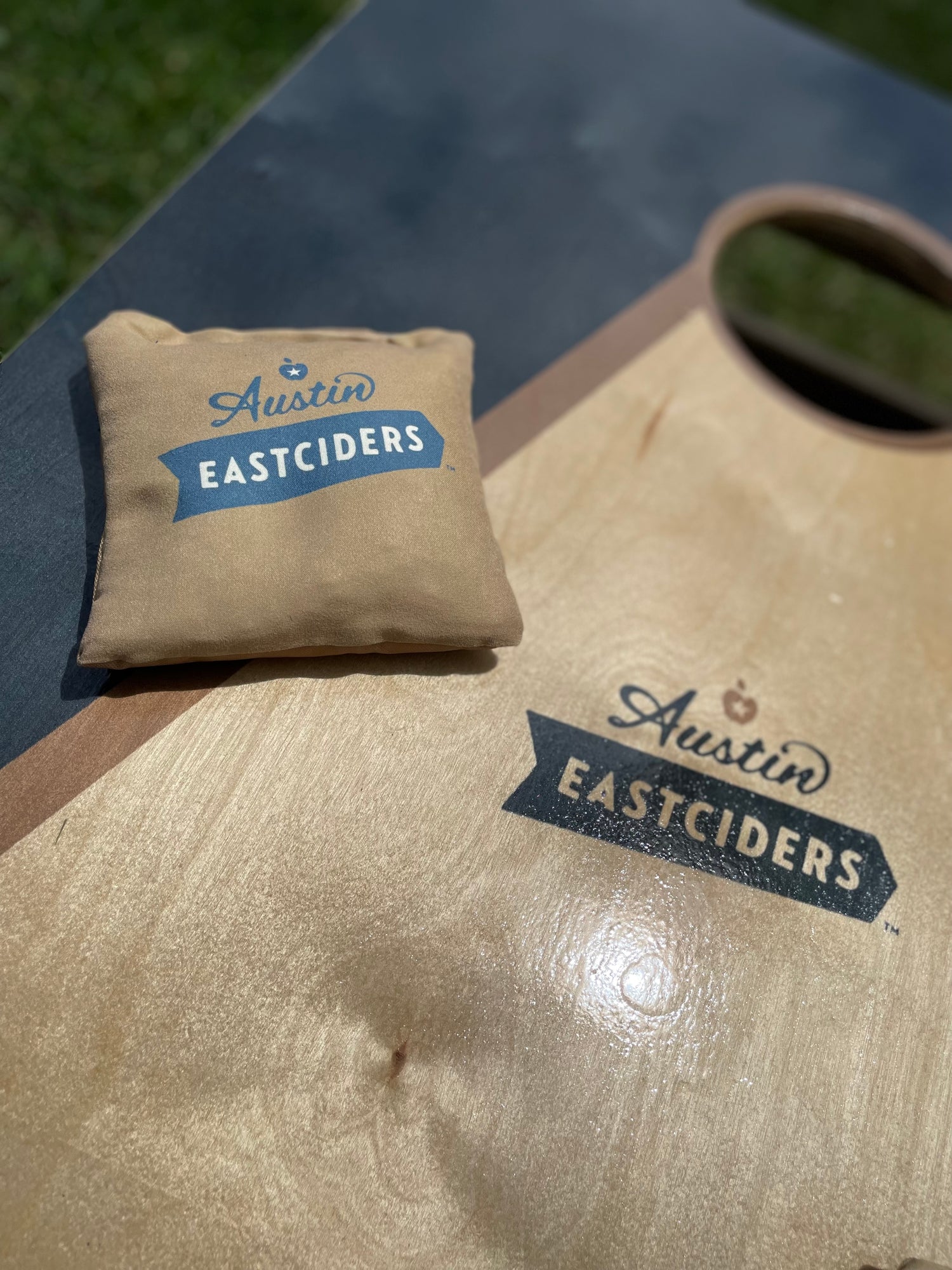 Austin Eastciders Custom Corn Hole Boards + Bags Set
We produced this custom corn hole board and bag set for Austin Eastciders' 10 Year Anniversary Party. Partnering with and supporting local Austin businesses is an important pillar of our work. Cheers to 10 years Austin Eastciders! 
Order Request
Austin Woman Magazine's Women's Way Business Awards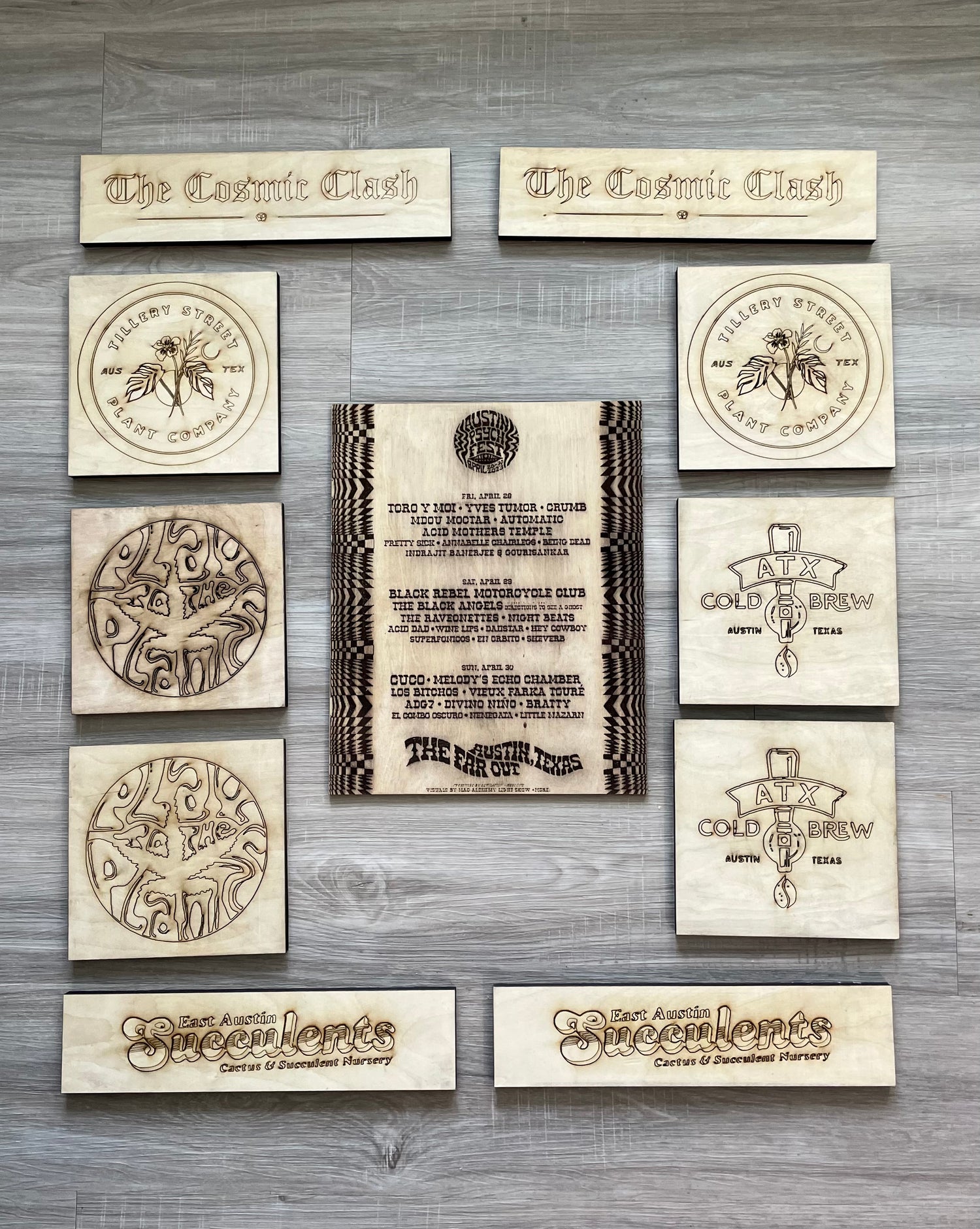 Austin Psych Fest Custom Signage
Austin Psych Festival celebrated their 15th Anniversary this year, and we developed custom sponsor logos and a custom image burn of the festival flyer for the event! 
Custom Signage